29 March 2022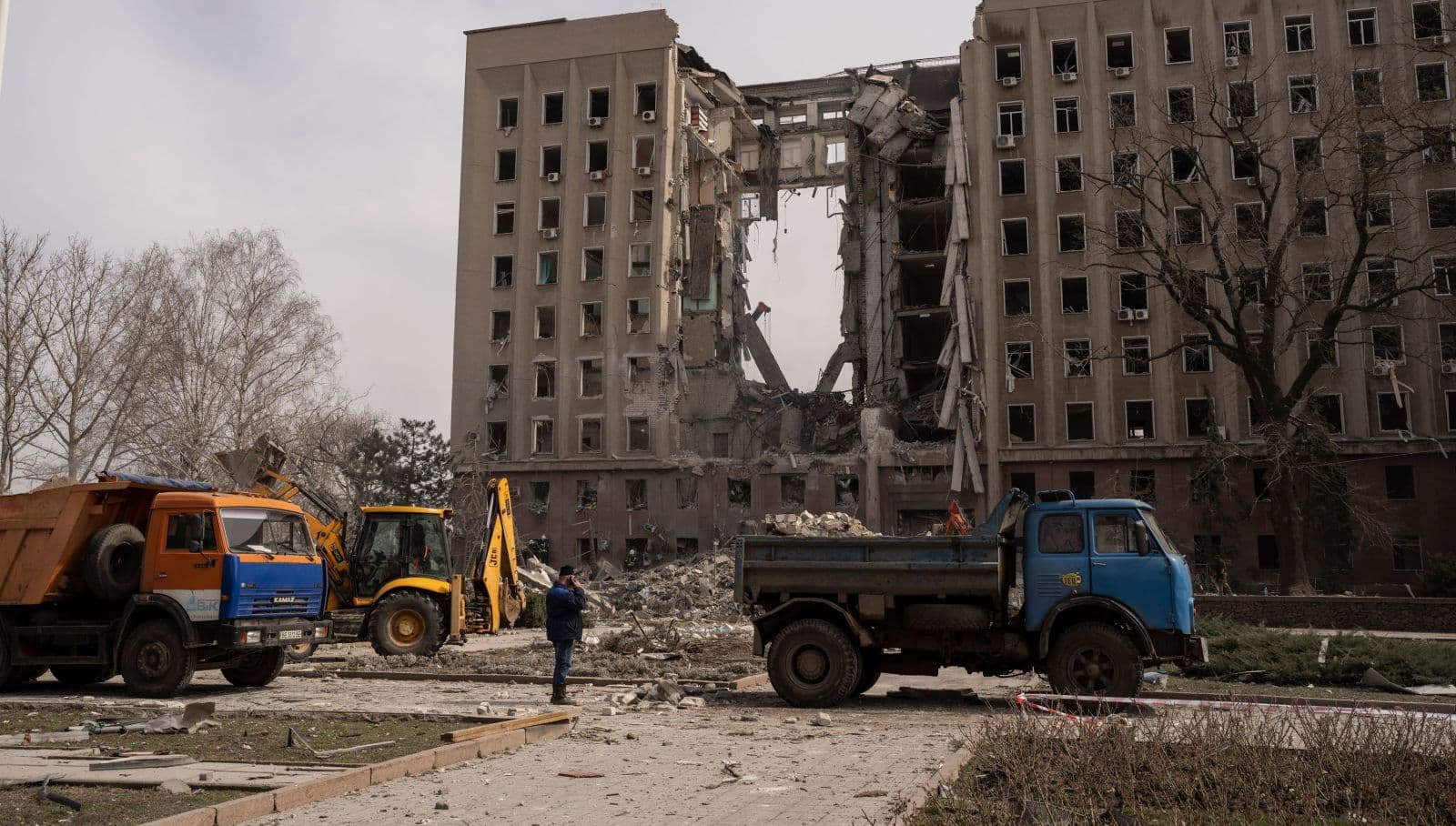 The regional government headquarters of Mykolaiv, Ukraine, is damaged following a Russian attack on March 29. At least nine people were killed, according to the Mykolaiv regional media office's Telegram channel.
— Photo by Petros Giannakouris / AP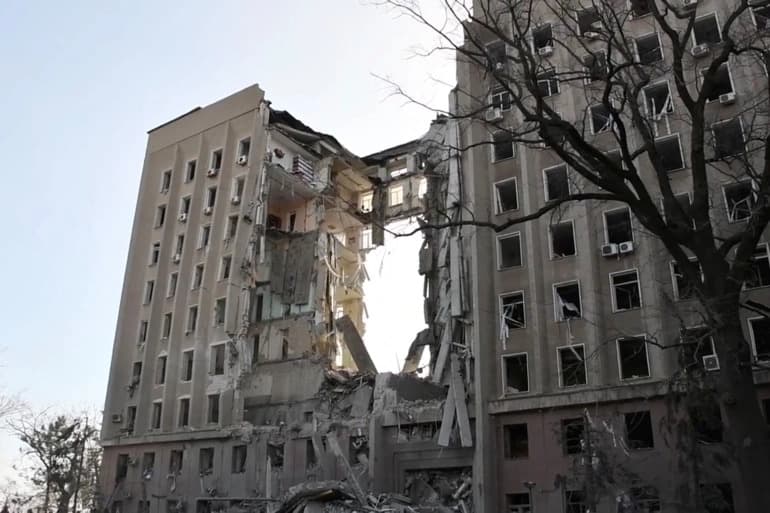 The regional administration building is seen damaged after it was hit by cruise missiles, as Russia's attack on Ukraine continues, in Mykolaiv, Ukraine.
— Photo by State Emergency Service of Ukraine / Handout via Reuters