15 November 2022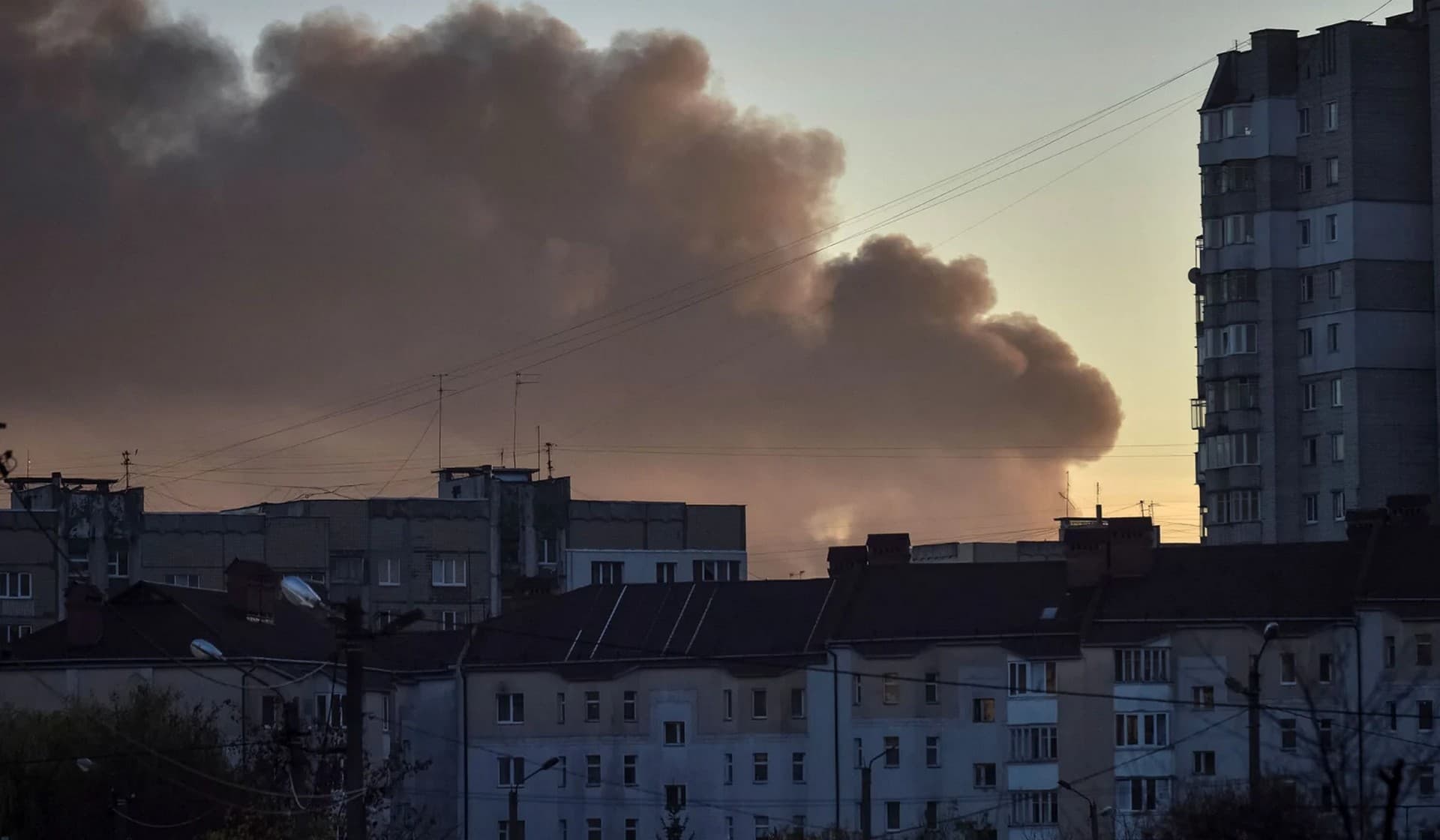 Smoke rises over the city after Russian missile strikes in Lviv, Ukraine, November 15, 2022.
— Photo by Pavlo Palamarchuk / Reuters
This photo mad available by Ukrainian doctor Oleh Duda shows the moment when lights at a hospital went out as he was performing complicated, dangerous surgery on a bleeding patient at the hospital in western city of Lviv, Ukraine, Tuesday, Nov. 15, 2022. Russia's devastating strikes on Ukraine's power grid have strained and disrupted the country's health care system, already battered by years of corruption, mismanagement, the COVID-19 pandemic and nine months of war.
— Photo by Oleh Duda / AP