14 February 2023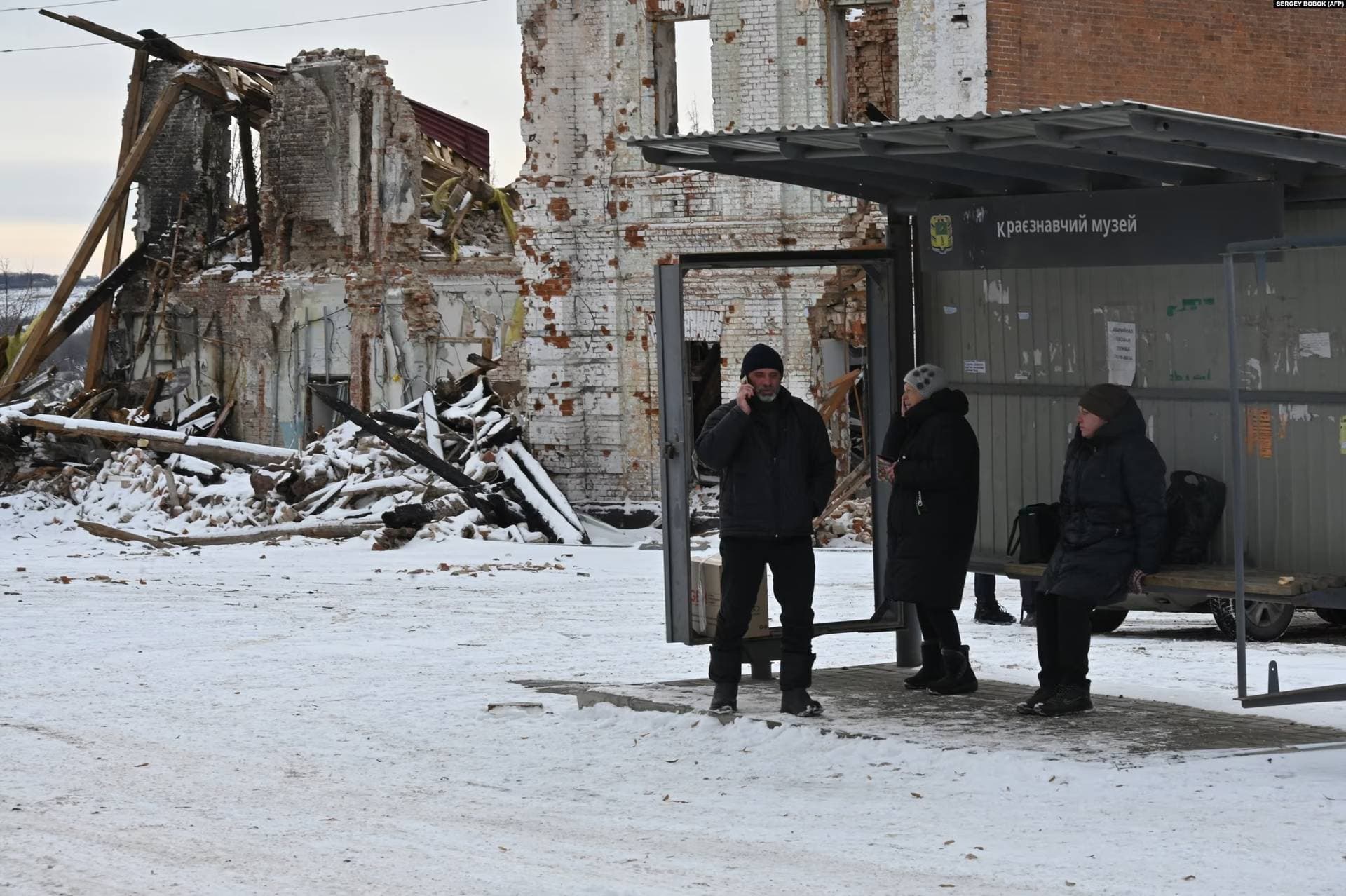 At a bus stop opposite the golden-domed Orthodox church, 62-year-old Halyna waited with two large shopping bags. "I lived here under the Russian occupation," she said nervously, declining to give her surname. "But I'm afraid of another attack. I'm going to Kharkiv. My daughter is there. I want to stay there to be safe."
— Photo by Sergey Bobok / AFP Photo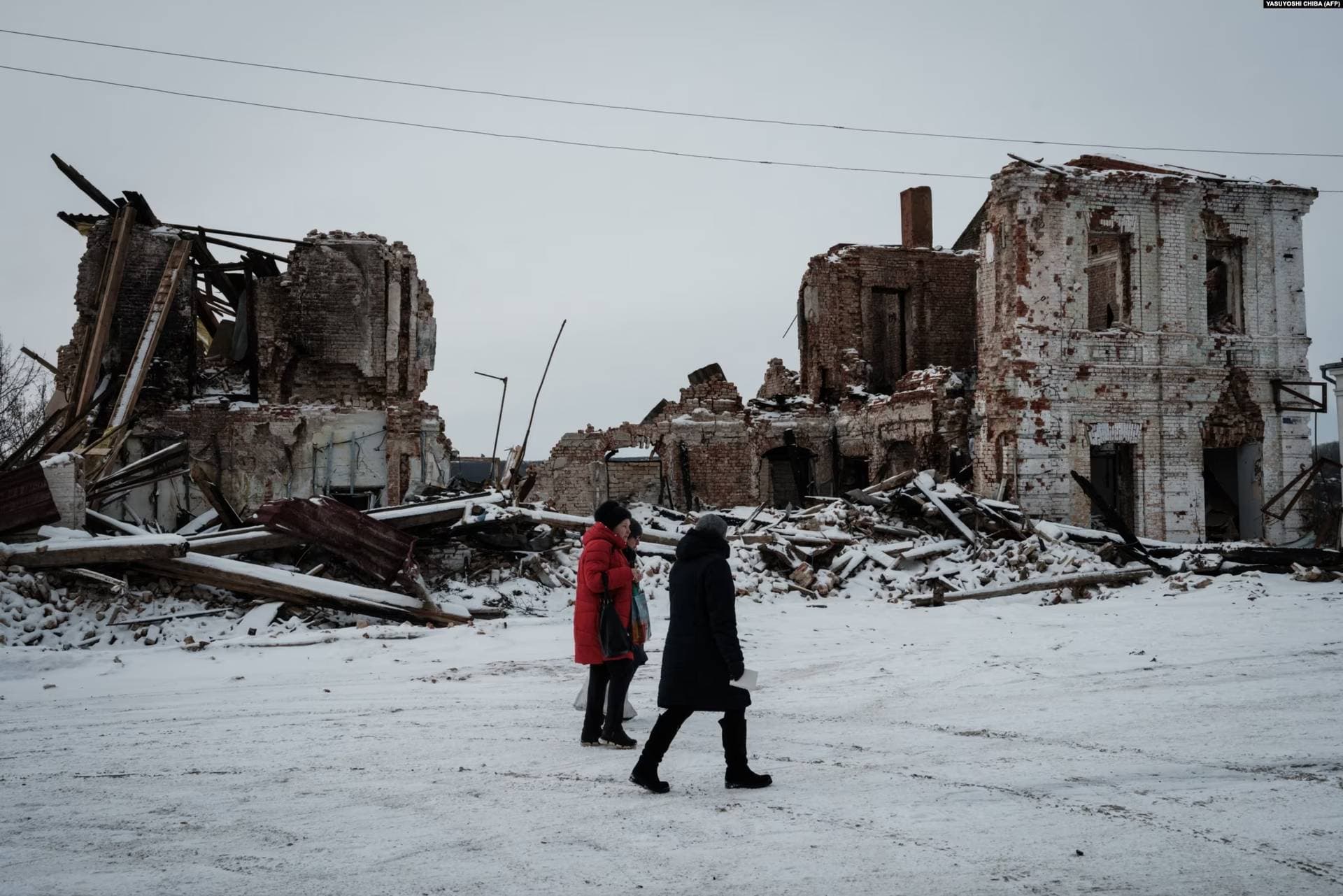 Residents of Kupyansk have witnessed fierce fighting. The city was captured by Russian forces in the early months of their full-scale invasion of Ukraine. Kupyansk was liberated in September during a major counteroffensive by Ukrainian forces.
— Photo by Yasuyoshi Chiba / AFP Photo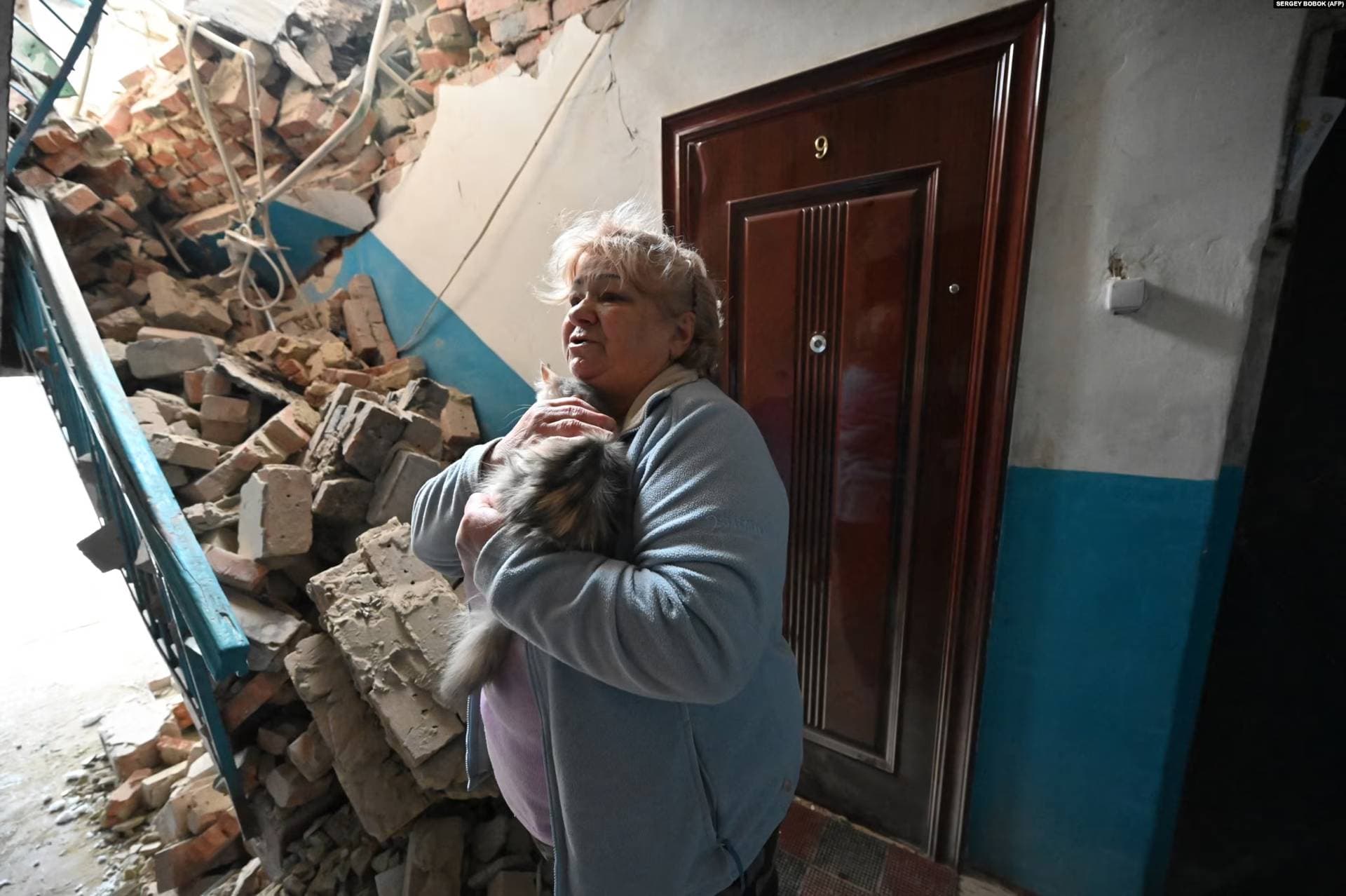 Tamara Skliarova, a 70-year-old resident, has remained in the city throughout. Her building was shelled and the stairs to the upper story are now blocked by debris.
— Photo by Sergey Bobok / AFP Photo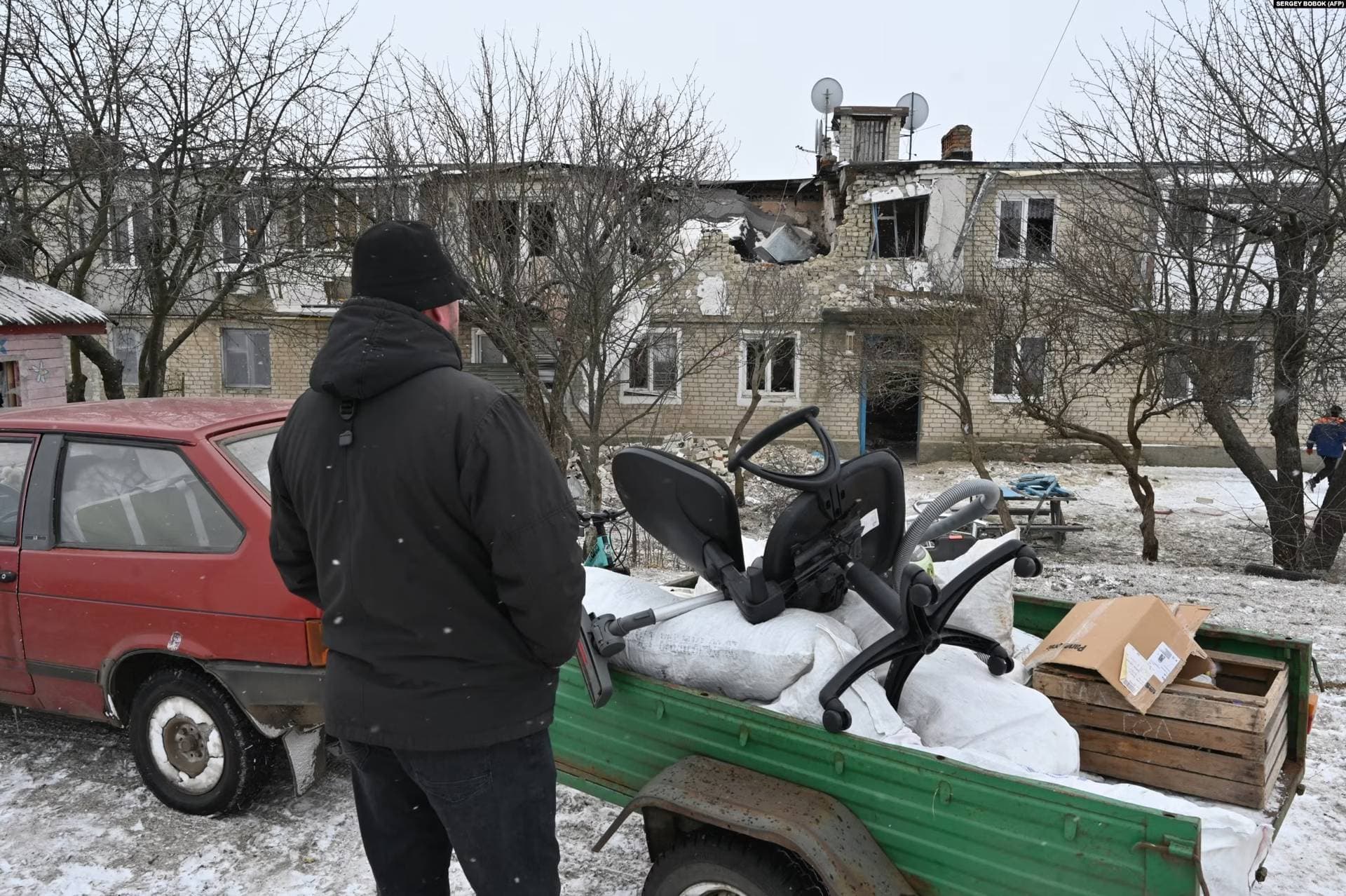 A resident of Kupyansk collects possessions from his home on February 13 after it was destroyed by Russian shelling. The city is located in eastern Ukraine's Kharkiv region, where locals worry about another Russian offensive and occupation.
— Photo by Sergey Bobok / AFP Photo