21 October 2022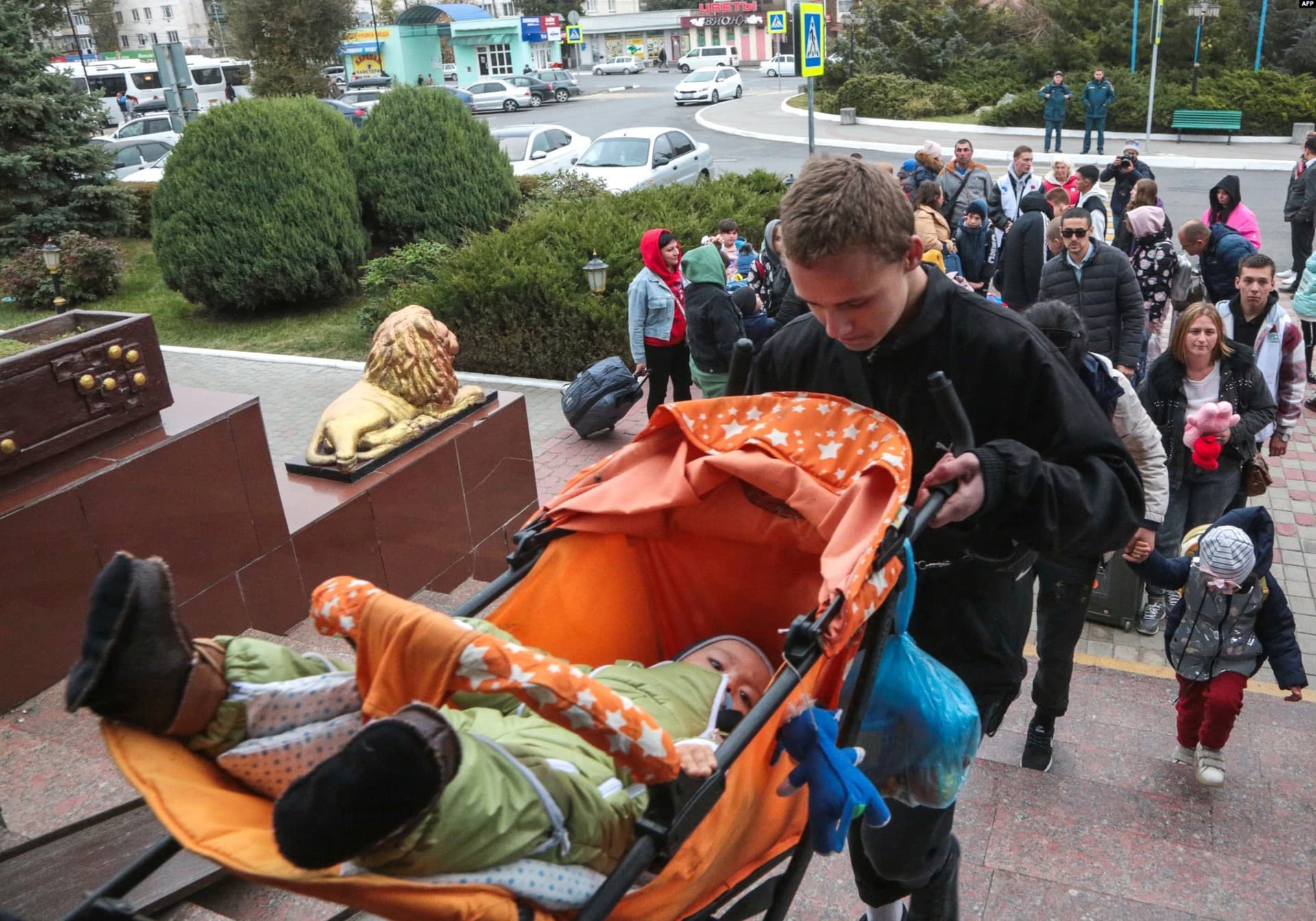 A man carries a baby in a stroller up the stairs of the Dzhankoi train station in Crimea on October 21. About 25,000 people have left the region since October 18, according to Russia's Interfax news agency.
— Photo by AFP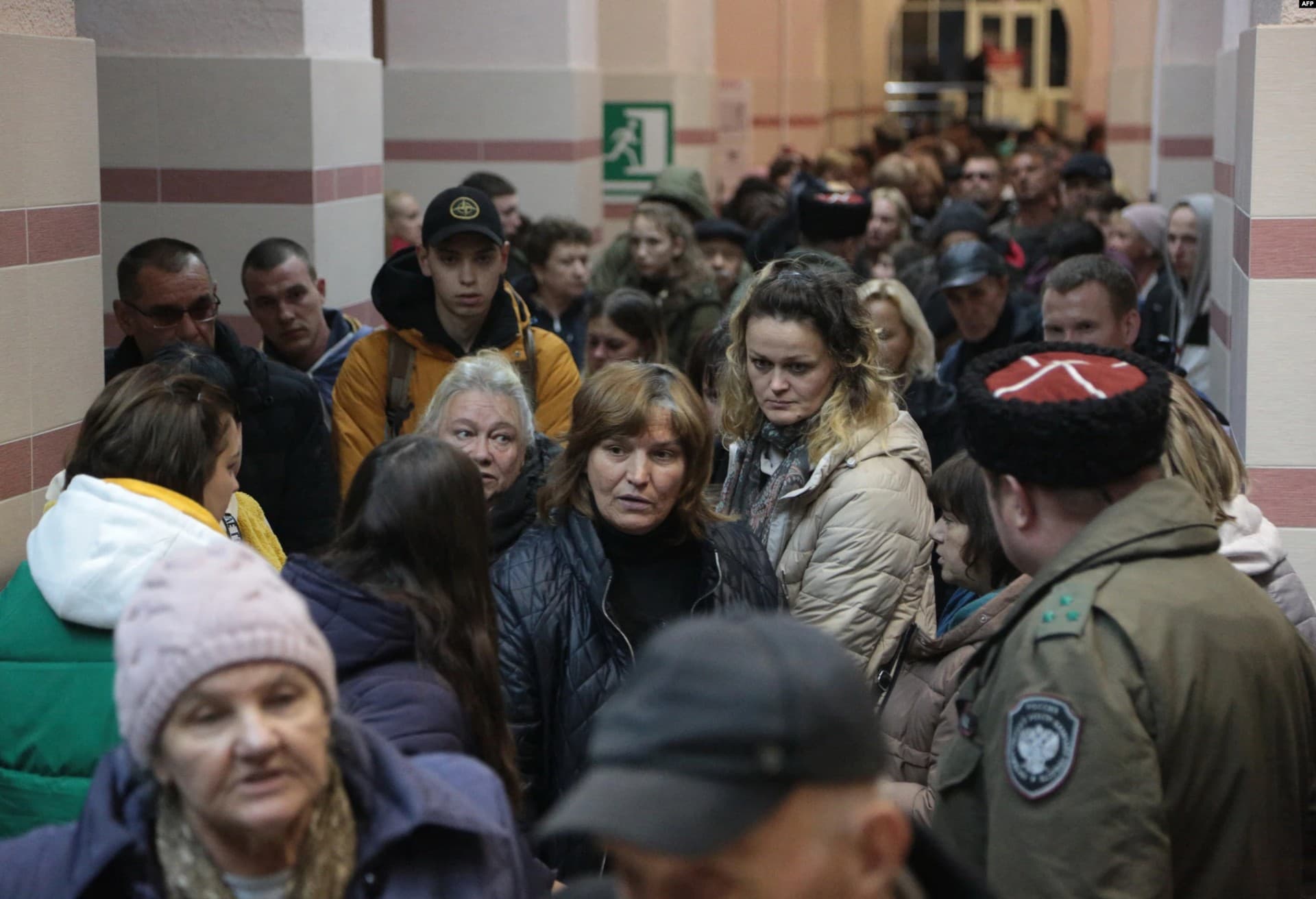 Residents of Kherson at a train station in Crimea awaiting transportation to Russia on October 20. Kyrylo Budanov, a Ukrainian military intelligence official, says it is possible the very public evacuation of residents from Kherson may be a way to lure Ukraine into a costly urban battle.
— Photo by AFP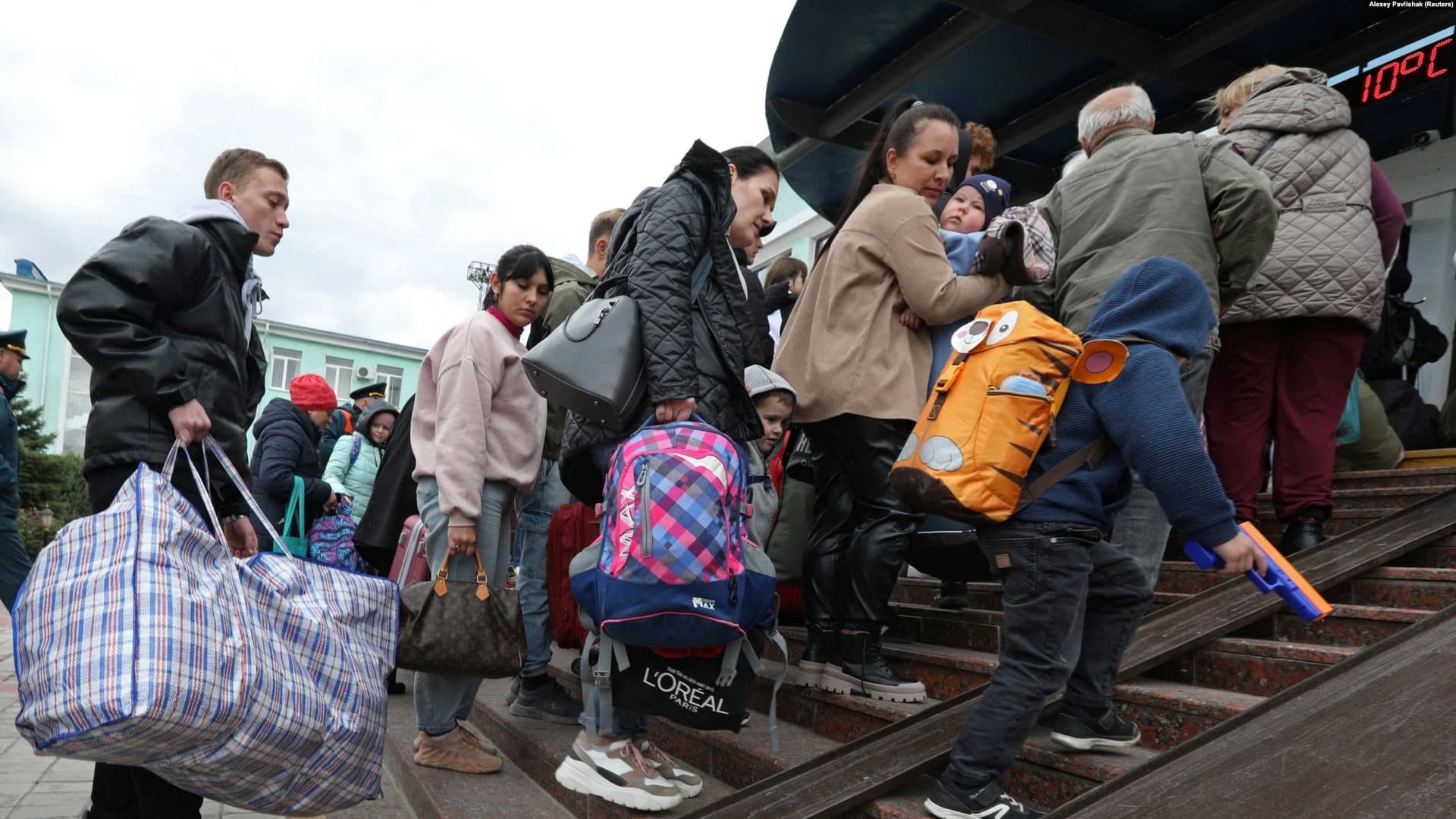 Civilians evacuated from the Russian-controlled Kherson region in Ukraine arrive at a railway station in the town of Dzhankoi, Crimea.
— Photo by Alexey Pavlishak / Reuters