3 September 2023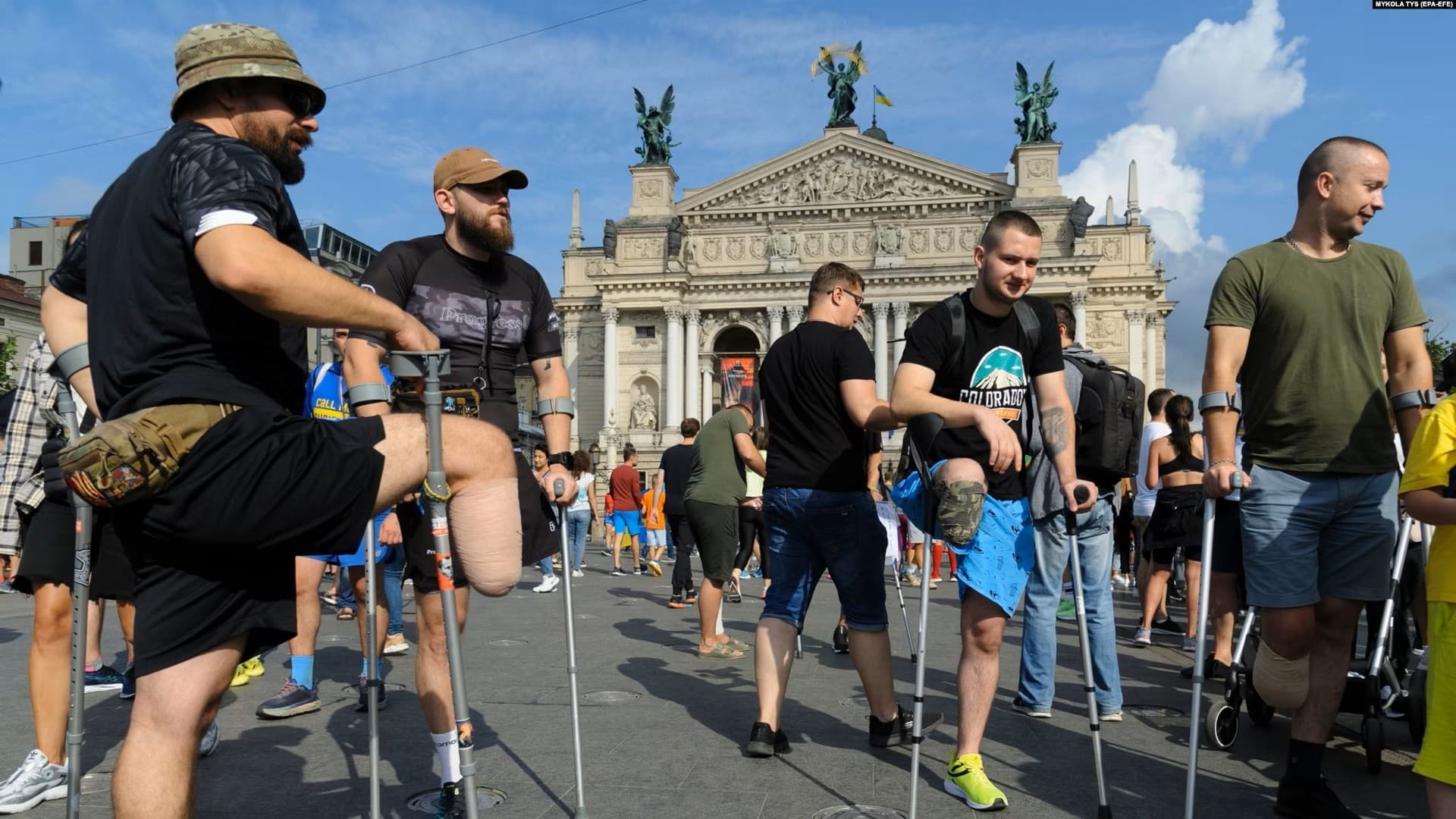 Ukrainian soldiers and civilians who have lost limbs as a result of Russia's invasion of Ukraine prepare to take part in a charity half-marathon in downtown Lviv on September 3.
— Photo by Mykola Tys / EPA-EFE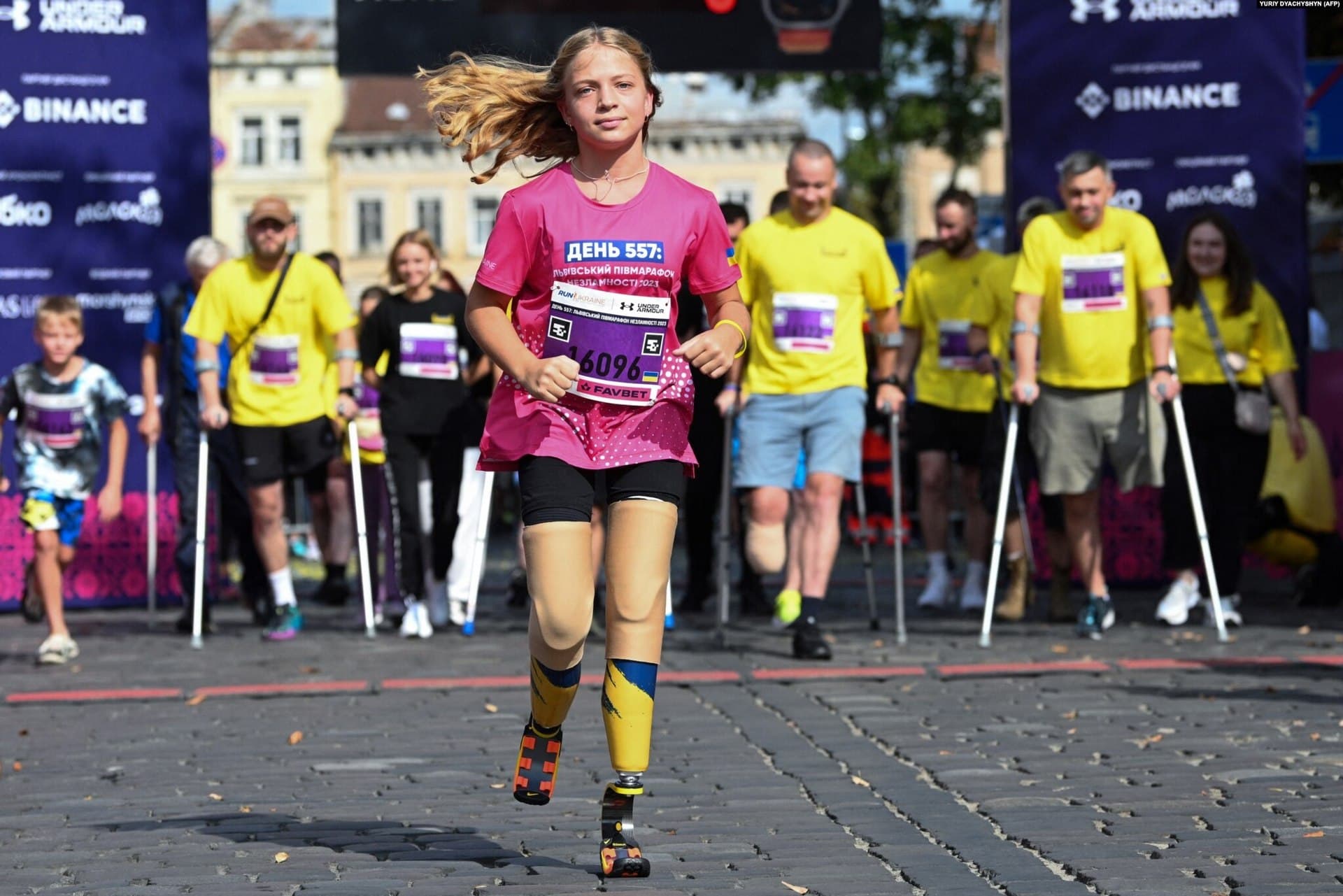 Yana Stepanenko, a 12-year-old who lost both legs during a missile attack at the Kramatorsk railway station, takes the lead. Stepanenko and her mother, Natalya, who lost a leg in the attack, received treatment in the United States.
— Photo by Yuriy Dyachyshyn / AFP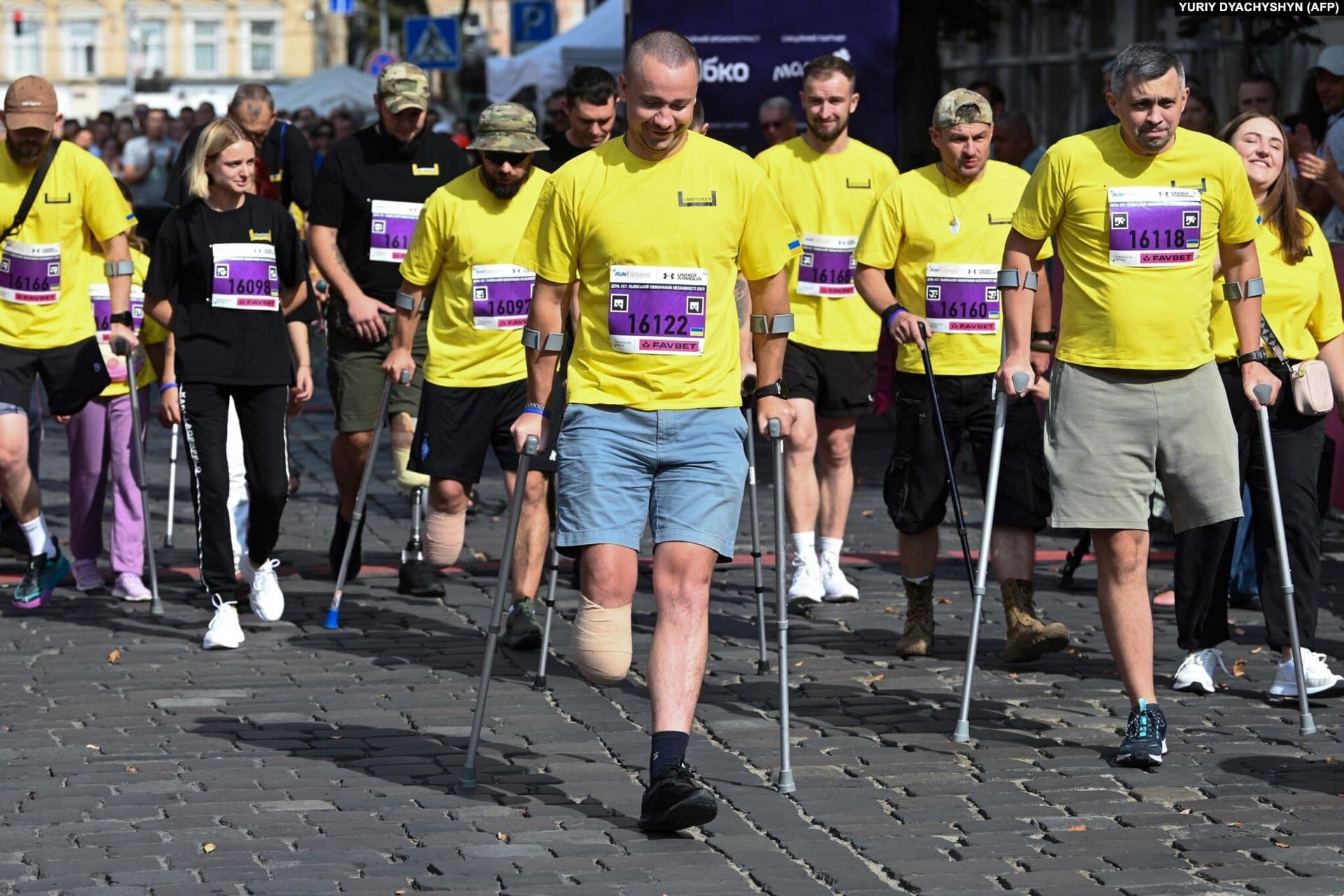 Hundreds of spectators and well-wishers cheered the amputees on as they made their way through the streets of Lviv.
— Photo by Yuriy Dyachyshyn / AFP