3 September 2023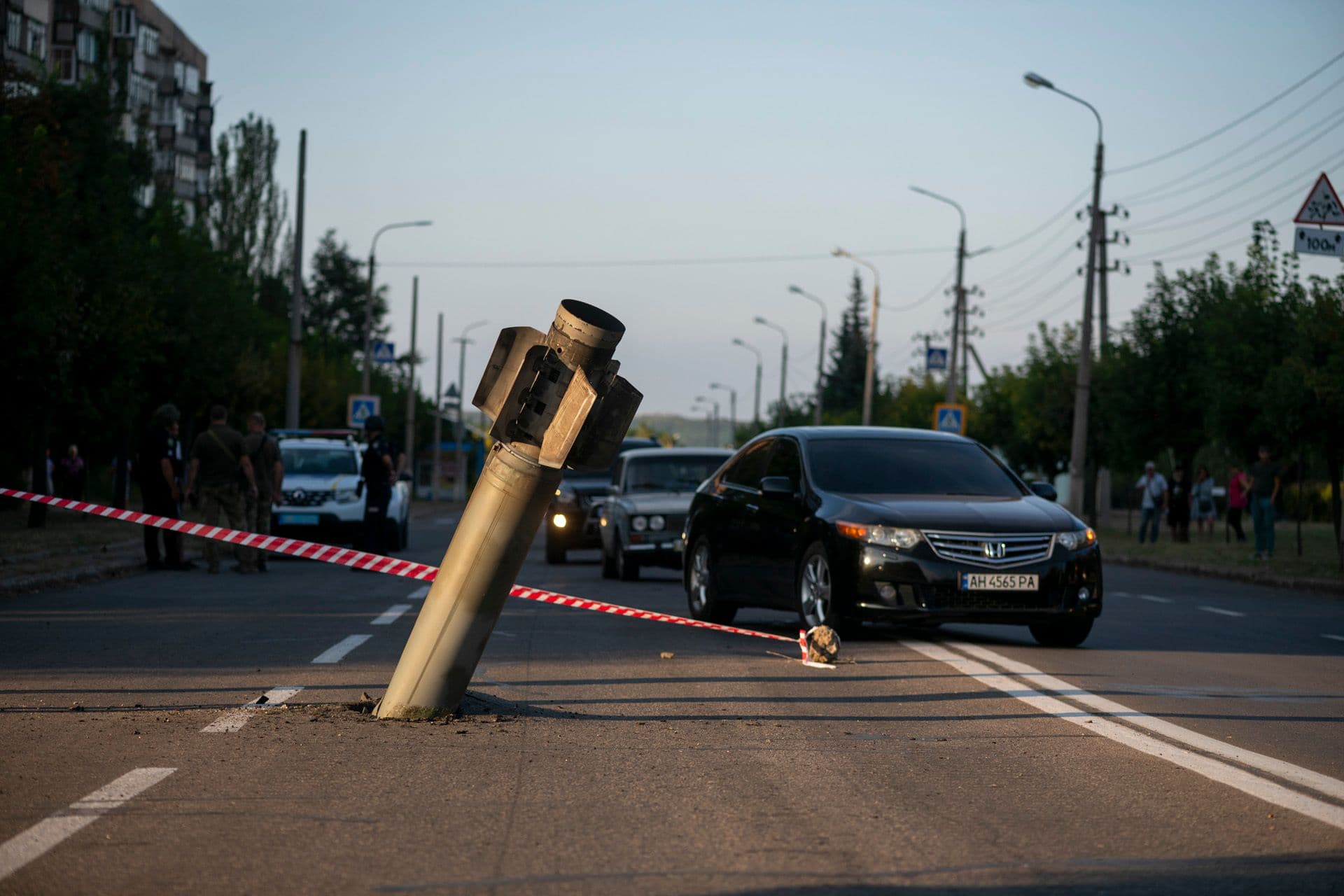 A rocket hit the roadway in Kramatorsk, near an apartment building on September 3, 2023.
— Photo by Viktor Fridshon / Global Images Ukraine / Getty Images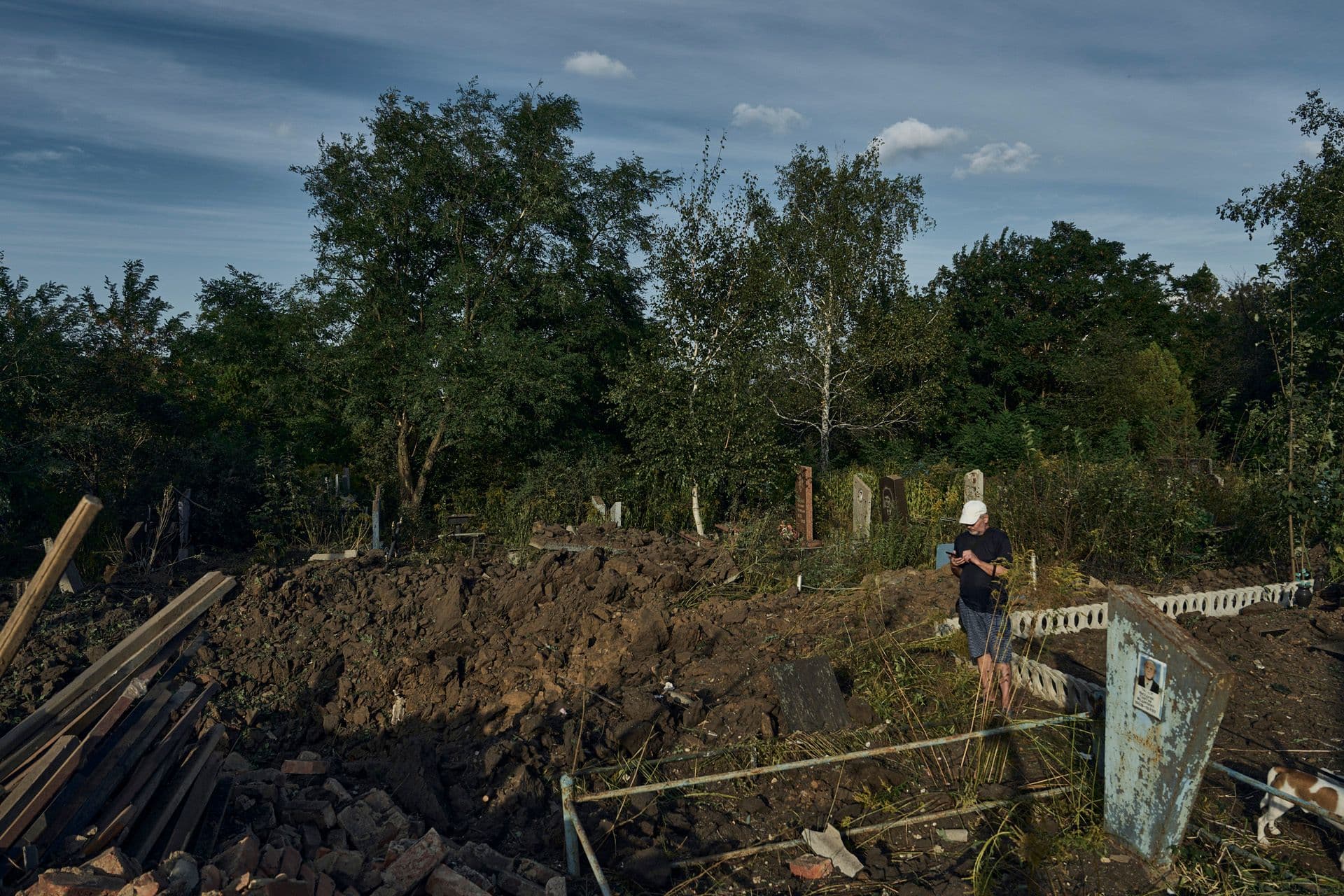 A man looks at a crater caused by a rocket attack at a city cemetery in Kramatorsk on September 3, 2023.
— Photo by Libkos / AP / Scanpix / LETA
On the afternoon of September 2, Kramatorsk came under rocket fire. According to the head of the military administration of the Donetsk region, Pavel Kirilenko, as a result, four houses, 20 graves in the local cemetery and the road surface were damaged. One of the missiles flew into an apartment on the first floor of a residential building, but did not explode. According to preliminary information, no people were injured.