19 July 2023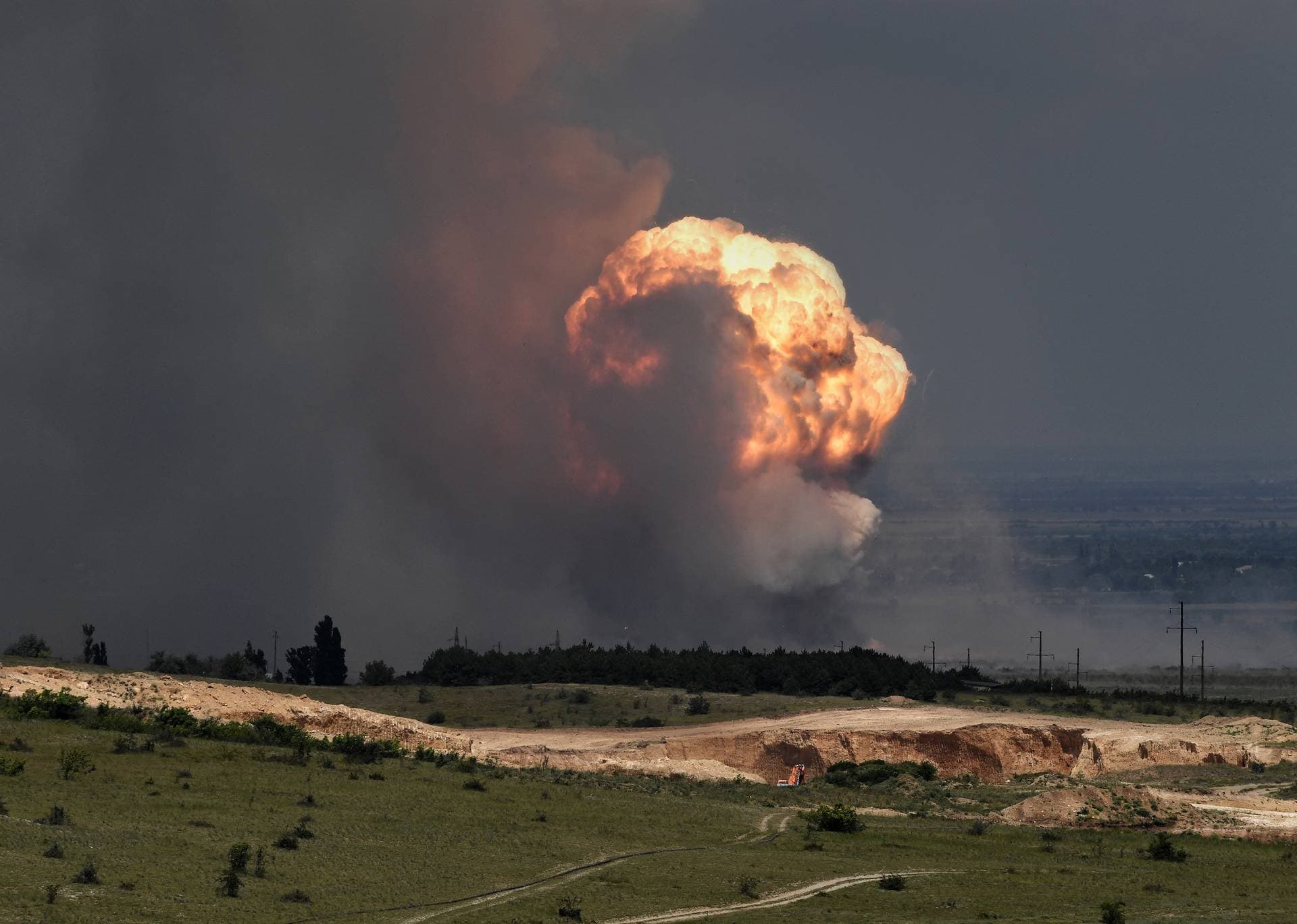 A plume of smoke rises over an ammunition depot explosion in Kirovsky district in Russian-annexed Crimea on July 19, 2023. Russian emergency officials in Crimea said more than 2,200 people were evacuated from four villages because of fire at the military facility.
— Photo by Viktor Korotayev / Kommersant Photo / AFP / Getty Images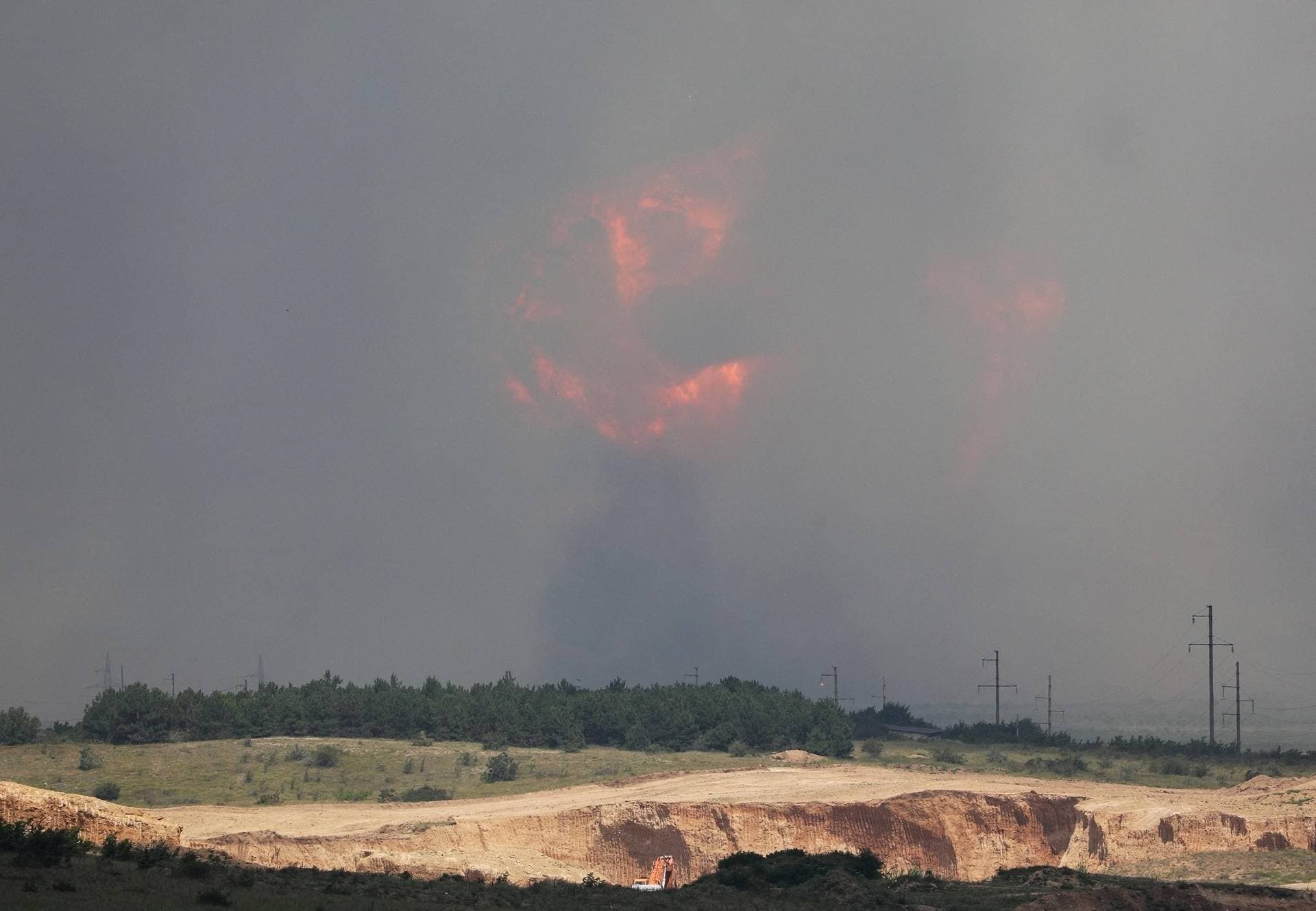 Smoke and flames rise from an explosion during a fire at a military training ground in Crimea's Kirovsky district, on Wednesday, July 19.
— Photo by Stringer / Reuters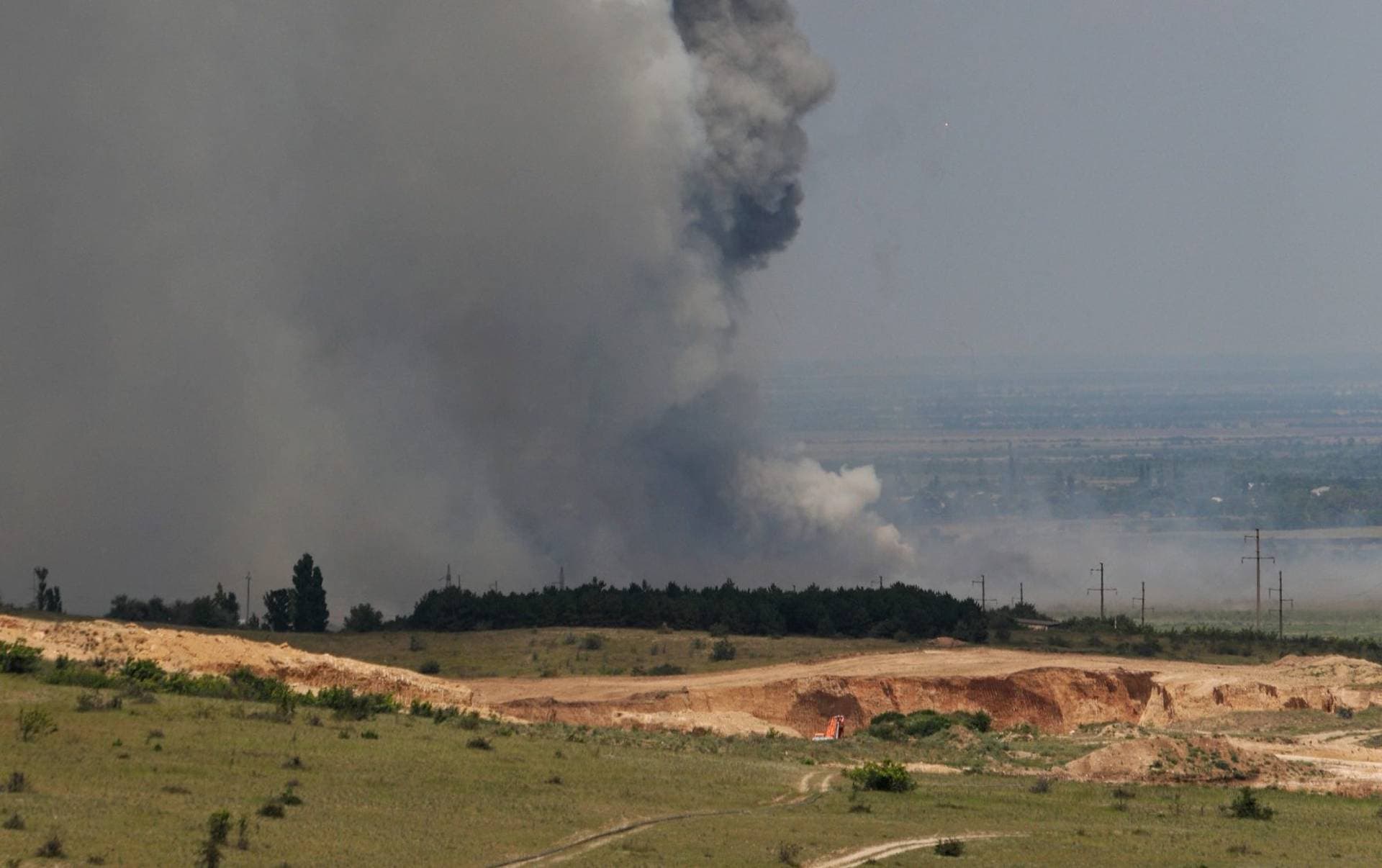 Explosions at the training ground could still be heard several hours after the fire was reported.
— Photo by Stringer / Reuters