3 May 2022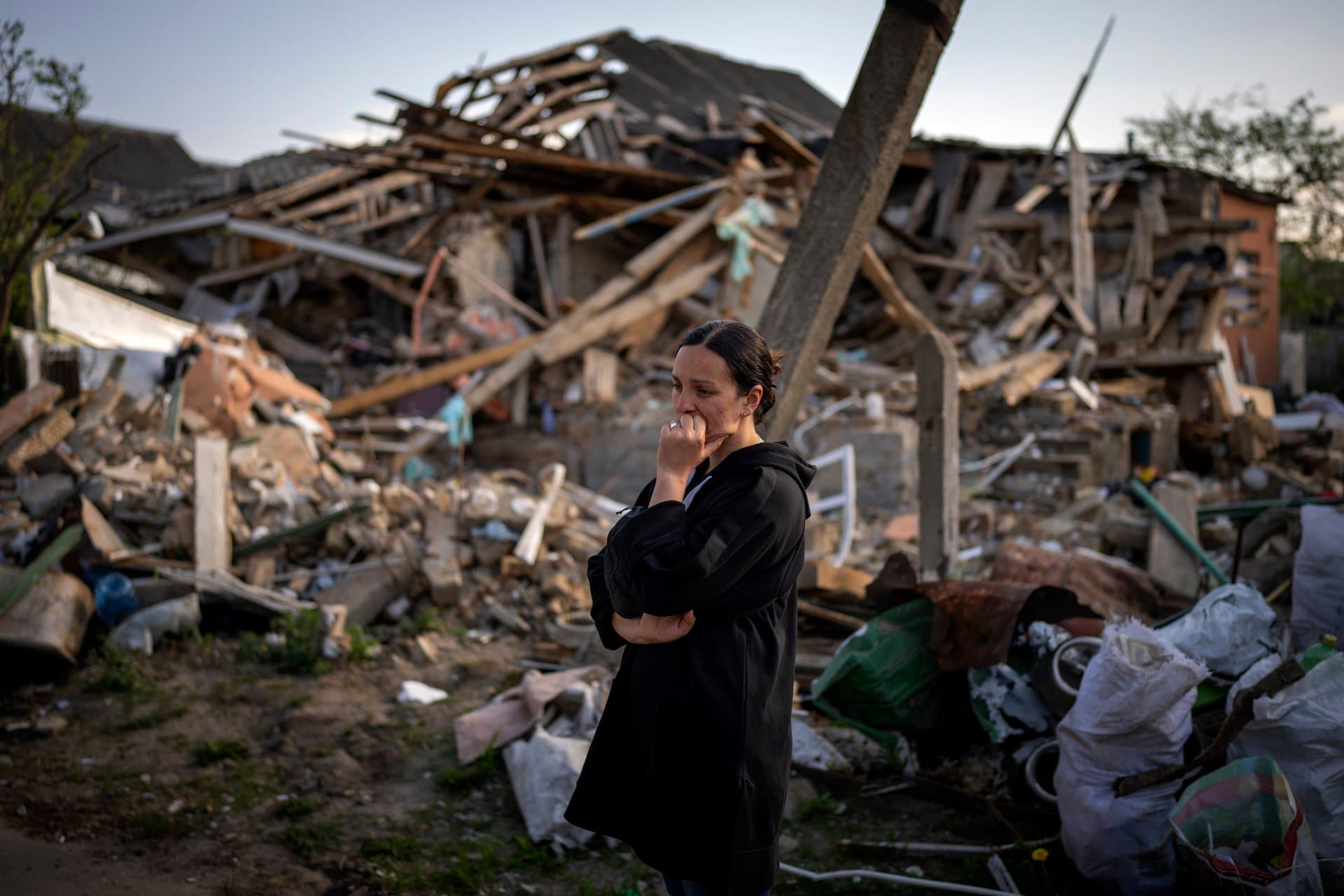 Flowers in the rubble: Ukrainian woman sees a sliver of hope. Anna Shevchenko, 35, reacts next to her home in Irpin, near Kyiv, Tuesday, May 3, 2022. The house, built by Shevchenko's grandparents, was nearly completely destroyed by bombing in late March during the Russian invasion of Ukraine. In her beloved flowerbed, some roses, lilies, peonies and daffodils survived. "It is new life. So I tried to save my flowers," she said.
— Photo by Emilio Morenatti / AP Photo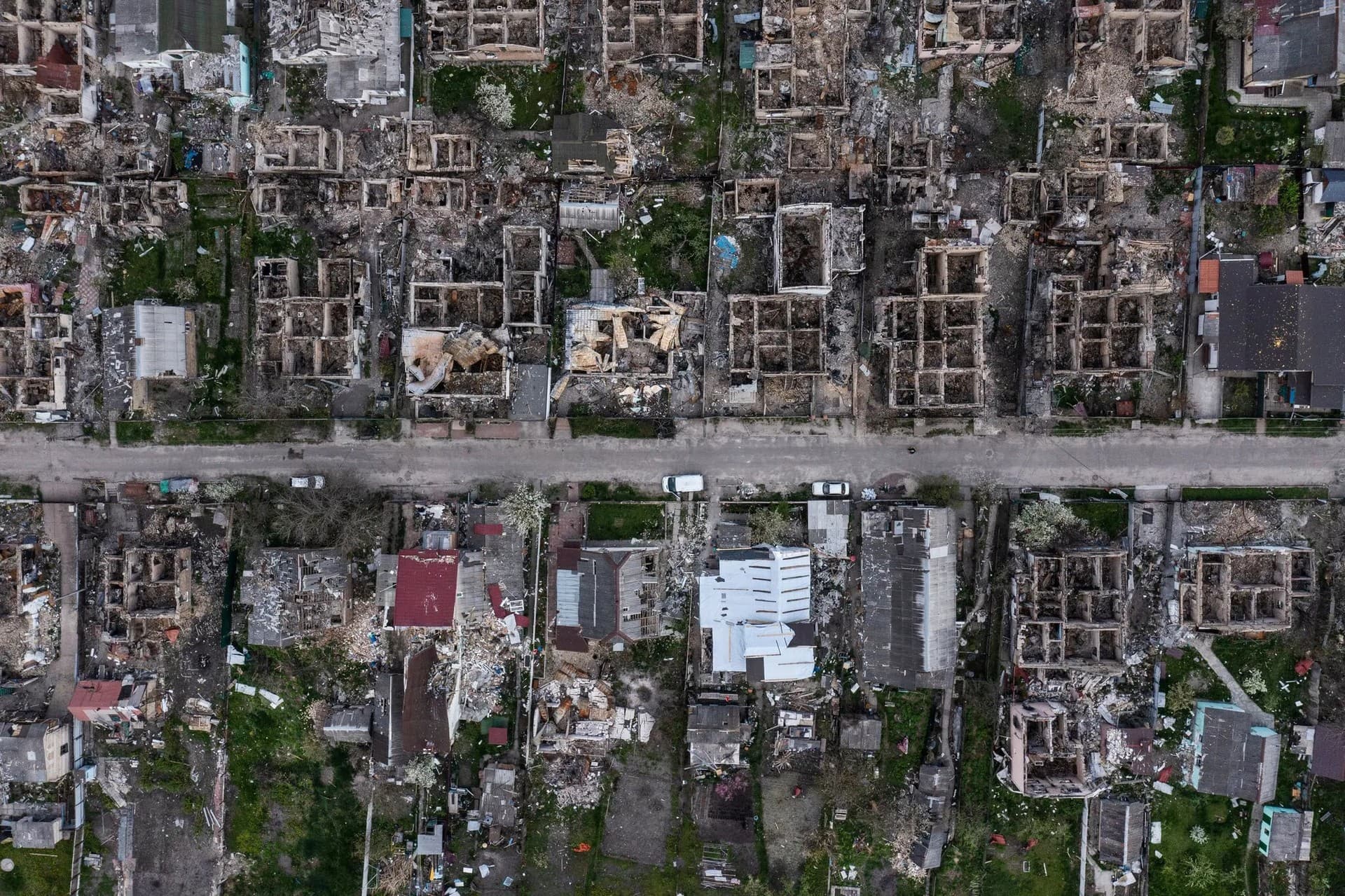 Irpin, a suburb northwest of Kyiv, was the scene of heavy combat between Russian and Ukrainian forces during the early phase of the war.
— Photo by David Guttenfelder / The New York Times