8 March 2022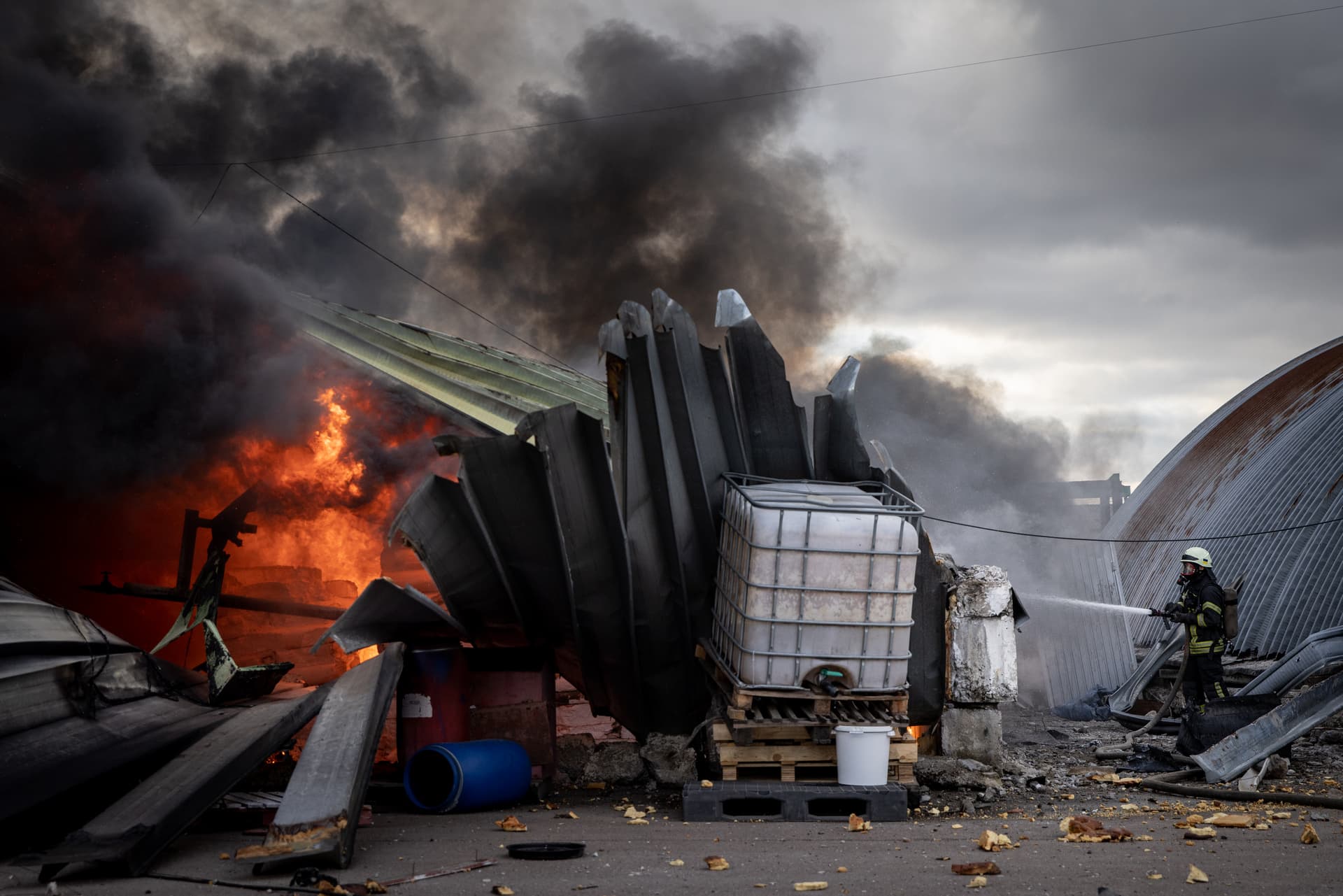 A firefighter works to extinguish flames after a chemical warehouse was reportedly hit by Russian shelling near Kalynivka, Ukraine, on March 8.
— Photo by Chris McGrath / Getty Images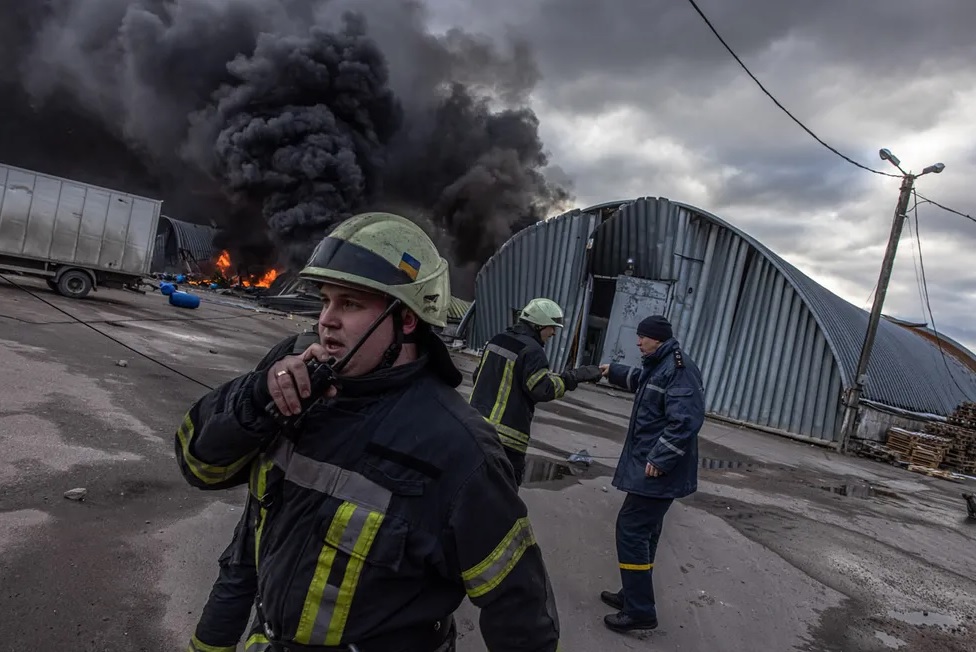 Firefighters attempt to put out a fire at a chemical warehouse that has come under fire. Brovary, Kyiv region.
— Photo by Roman Pilipey / EPA / Scanpix / LETA