5 April 2022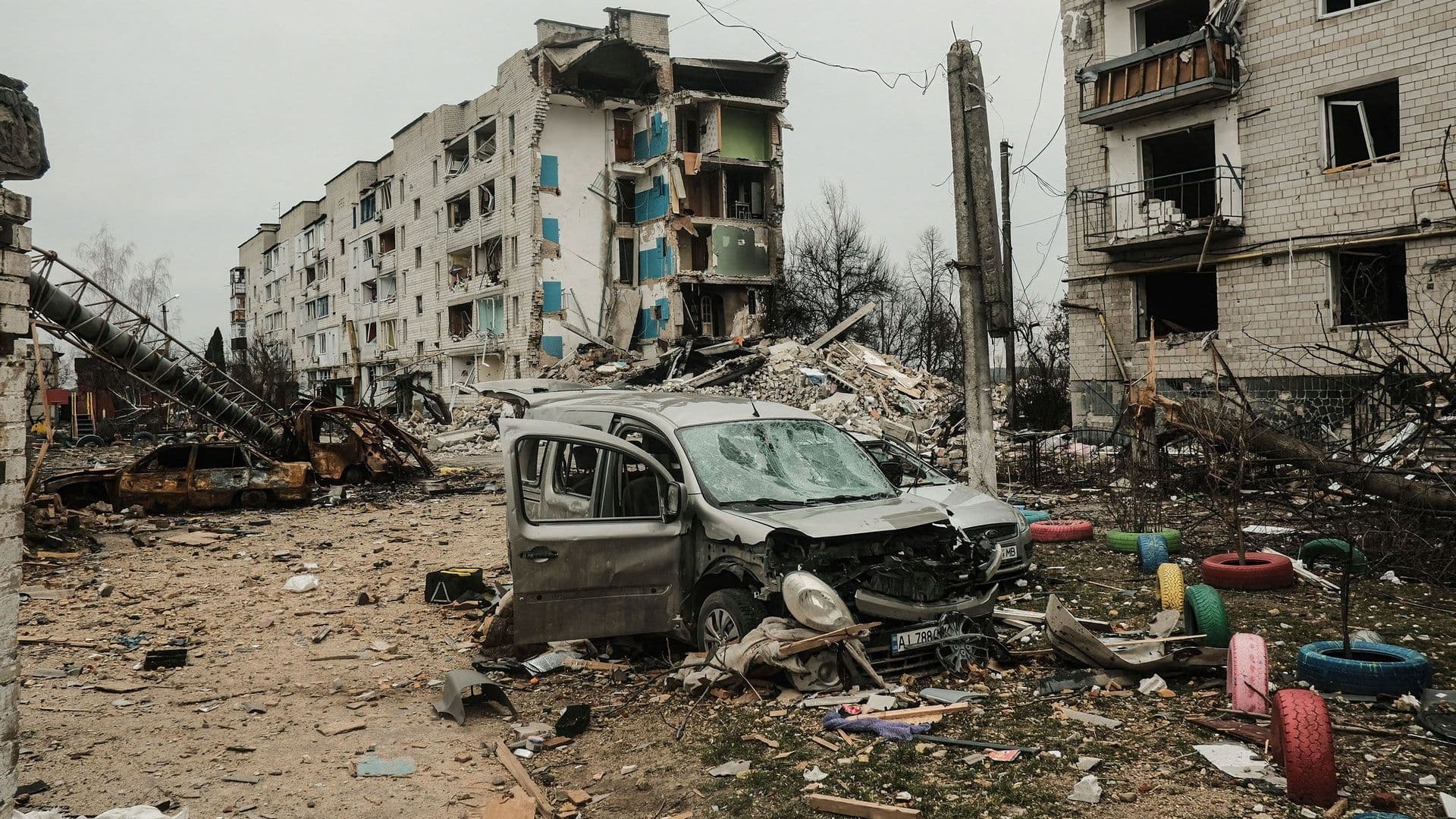 Destruction is seen in Borodianka on April 5. Borodianka was home to 13,000 people before the war, but most fled after Russia's invasion. What was left of the town, after intense shelling and devastating airstrikes, was then occupied by Russian forces.
— Photo by Matthew Hatcher / SOPA Images / Sipa USA / AP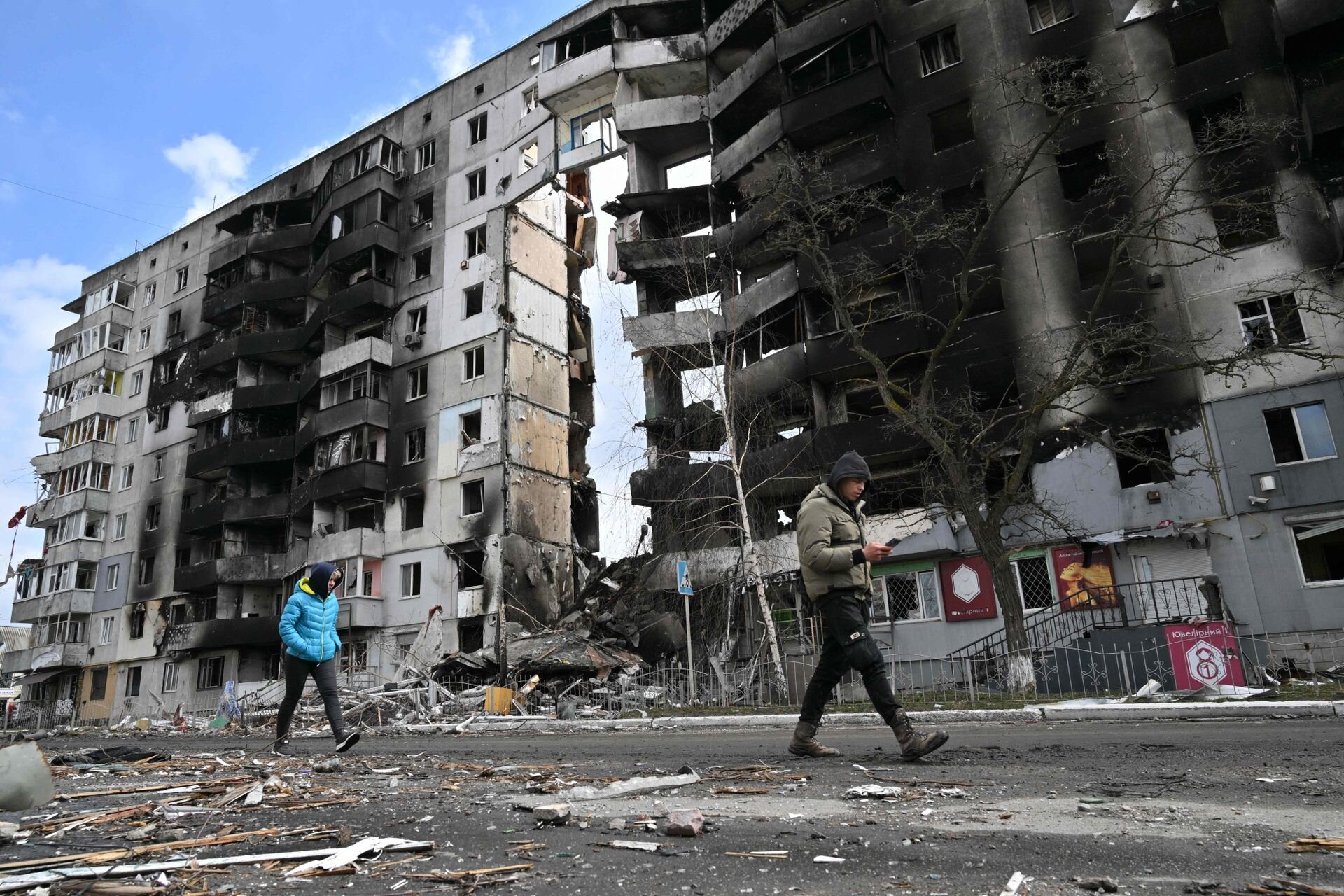 — Photo by Sergei Supinsky / AFP
A burnt-out military vehicle in Borodianka. April 5, 2022.
— Photo by Anastasia Vlasova / Getty Images