3 September 2022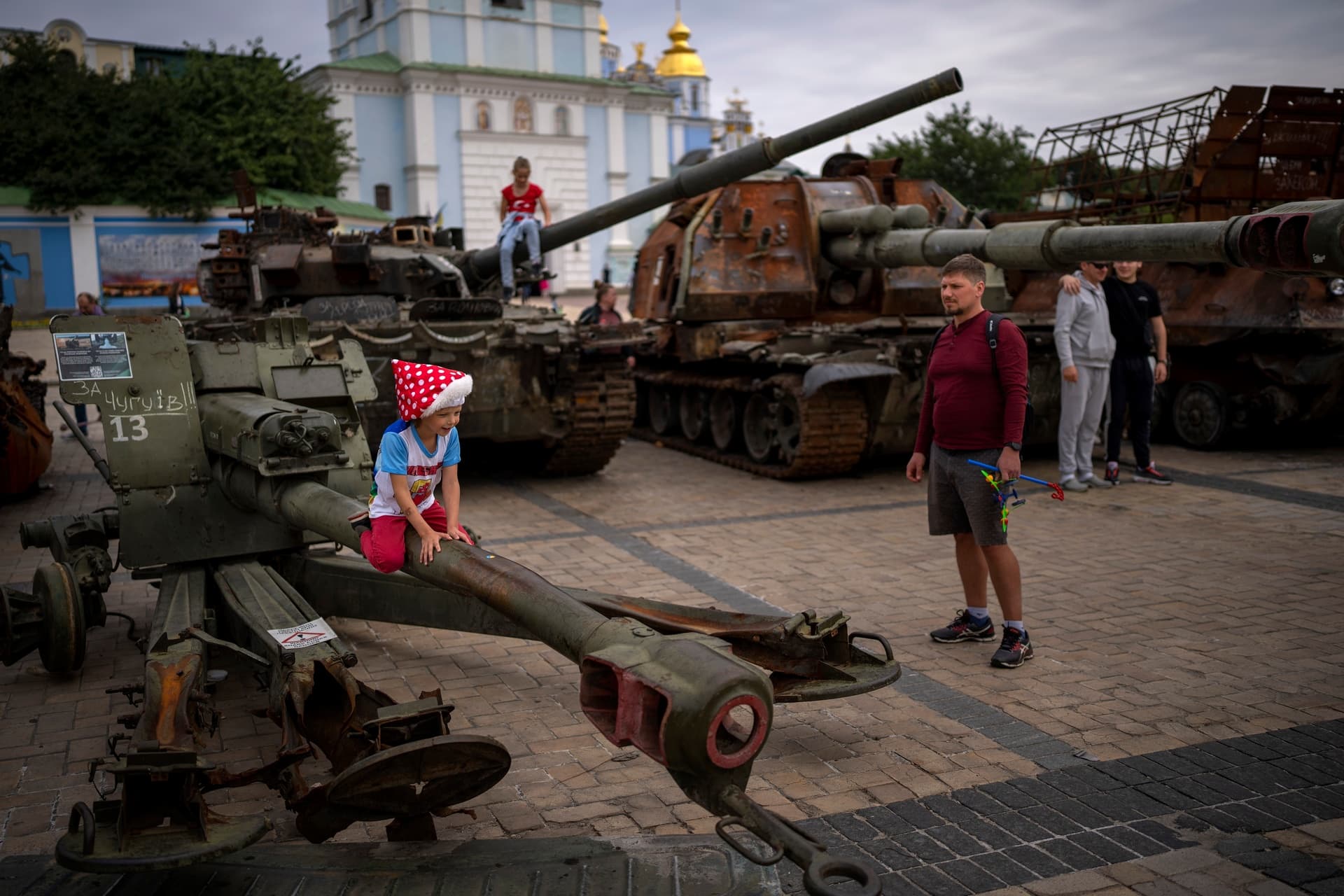 Children play on destroyed Russian military vehicles in central Kyiv, Ukraine on Saturday. Several children were killed and injured as a result of Russian attacks and the negligent handling of ammunition on Saturday.
— Photo by Emilio Morenatti / AP Photo
Teenagers play on the turret of a burnt Russian T-90 tank.
— Photo by Viacheslav Onyshchenko / SOPA Images